Name of Your Blog: Bullock's Buzz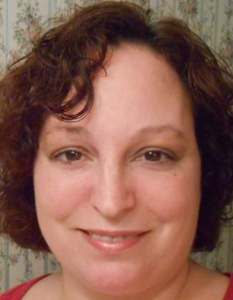 Name: Alaina Bullock
Link to Site: Bullock's Buzz

Best One Sentence SEO Tip: Use Yoast SEO plugin to help!
Q: What made you want to become a blogger?
A: I have always had a love for writing, although I never seriously considered writing for a career. Almost three years ago – while caring for my dad who was suffering with cancer – I needed a way to get my mind off of his pain and the whole situation. Some friend from a Facebook group and I (we were all members of Crowdtap and BzzAgent and loved getting new products and reviewing them) decided to take it a step further and start our own review blogs. From there, my blog expanded into a Lifestyle blog and became my job. For the first time ever, I am actually enjoying what I do!
Q: What sites or bloggers inspire you?
Wow, there are so many!
Jenn's Blah Blah Blog
Cupcakes and Minivans
Tip Junkie
Makes and Takes, Dollar Store Crafts
Q: What is one thing you are most proud of as a blogger?
A: How far I have come in such a short time. How well I am learning the career of blogging. Most of all, that I actually made my site look the way it does. I took the Genesis framework, and using Modern Pro Blogger theme, came up with the background, the colors and more – not bad for someone with zero decorating skills! LOL!
Q: What is your favorite post you have written to date?
Q: Give us one random fact about YOU
A: I am trying to get pregnant with my first child at age 40. Baby dust PLEASE!
Q: What advice would you give a new blogger?
A: Don't ever give up if this is something you truly want to do. Be prepared to make changes, adapt and ask for help when needed.